As with any game, apex legends has some annoying players who abuse the mic feature. It's critical to mute players in apex legends to keep you from going insane. Luckily its easy to mute these players if you know how.
Mute Players in 3 Steps
Open your inventory.
Go to section 2 (Squad).
Click the mute icon on each player to mute them.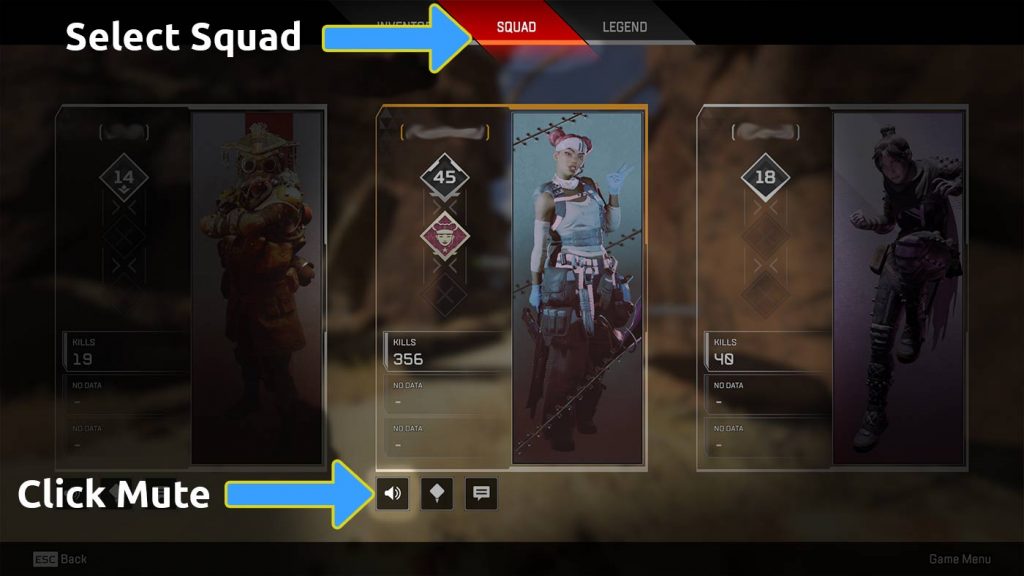 Mute Team in Lobby
You can also mute your team from the lobby screen which is as easy as selecting who you want to mute, and muting them.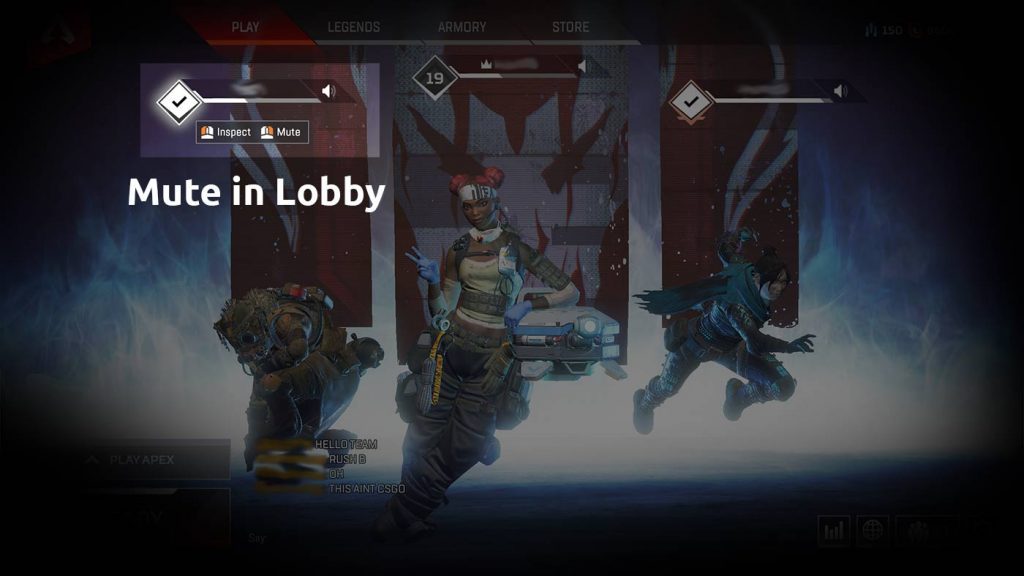 Not very many people will mute players from the lobby screen as you would normally only lobby with a team or friends. However, a lot of people, especially on PC, use third-party communication, so you may end up wanting to mute players in the lobby screen.
The ping feature in Apex Legends is a saviour as you can still easily communicate with your team without speaking to them.